Of all the music videos that have been released in the last month, there is one thing in common. No, these videos were not made by the same director nor do they have the same cast and crew. The common thread was that almost all of these videos were funded by Nepalese living abroad.
Over the past few years, Nepalese living abroad, especially in countries like the United States, Japan, Australia, and the United Kingdom, have funded music videos in Nepal. People close to the industry claim that more than 70% of music videos are made with money from abroad.
Director Bidhan Karki says the industry is sustaining itself through funding from people living overseas who love the music.
"Without their love, we would be out of work," he says. "People who understand art are the ones who support us. Even the ones that don't seem to help people during these testing times.
Like Karki, Naresh Khadka, another director, also shoots many clips with money from other countries.
"There are people who are close to music. They keep the music close to their hearts and they are the ones who help singers spread their music," says Khadka.
Karki and Khada say most of the work they have done in recent years has only been possible with money from the United States or Australia.
But, are investors getting a return on their investment? Not really, and they don't expect a return either, say industry insiders. So why do they continue to invest in music videos?
A Nepalese quest
Karki, who is also the president of the Nepal Music Video Directors Society, says most of the people who invest in the music industry in Nepal are people searching for their identity which they most often feel to have lost because of their years of living abroad.
"They finance videos because they want to be close to Nepal. Some just want their name to appear on a video that will be viewed over a million times," says Karki.
Apart from that, they also support talented singers and songwriters to help them in their music career. "It's quite nice, to be honest," Karki says.
Roshan Adhikari has lived in the United States for 13 years and has been actively involved in funding music videos for three years. Adhikari also sings and has also started acting in her own music video. Because someone who always wanted to sing has now found the time and the finances to make their dreams come true.
"When I was in Nepal, the environment was not conducive. Now I also have the support of my family, which makes it easier now," says Adhikari. "I want to bring something to Nepal's music industry."
The first music video he invested in was Jhyalko Parda, in which he sang and acted. After that, he was involved in four more projects like this, investing up to Rs 1 million in each. He does not want a return on his investment. He just wants his name and his face because he aims to release at least one song every six months.
Unlike Adhikari, Prakash Ghising who lives in Australia does not sing or play. But, he still invests his money in music videos. Over the past year he has invested in three music videos one of which has been released while others will be released over the past few months.
"I have no vested interest," Ghising says. "I want to help the music industry grow while providing space for future singers and models. I also plan to produce a feature film eventually.
Investment from Nepal
It's not that the investments don't come from Nepal. Filmmakers and people in the industry claim that around 30% of music videos are funded by Nepal, with most of the investors being singers themselves. But this trend has stopped because of the Covid-19.
The reason many say is the lack of shows they get. Without live performances, these singers rarely earn and this has kept them from investing in music videos.
"Making a music video is not cheap," says singer Hemanta Sharma. "Even if I invest it, with the lack of shows, where am I going to play and get a return on that investment?"
Bhumika Giri a few months ago released her song Teej. But, she did not post a video. She, like Sharma, says that due to the lack of stage performances, it makes no sense to invest millions of rupees in music videos. There are companies and producers that help these singers, but the videos they make for a singer do not entirely belong to the singer as they are shown on the companies' YouTube channels.
Rookie singers feel they need to have a music video to be popular and hence produce one, spending up to 1 million rupees. Admins also say that there are a few who do it just for fun while some do it hoping to get a return on their investment in the years to come.
"For new singers, it's important to have an instant impact. That's why they need to have music videos and spend so much on them," explains music video director Kajish Shrestha.
There have also been examples of people investing money to fulfill their partner's dreams. These people don't even want their names on the music videos. They just want their loved ones to be happy and show how much they mean to them.
The business of loss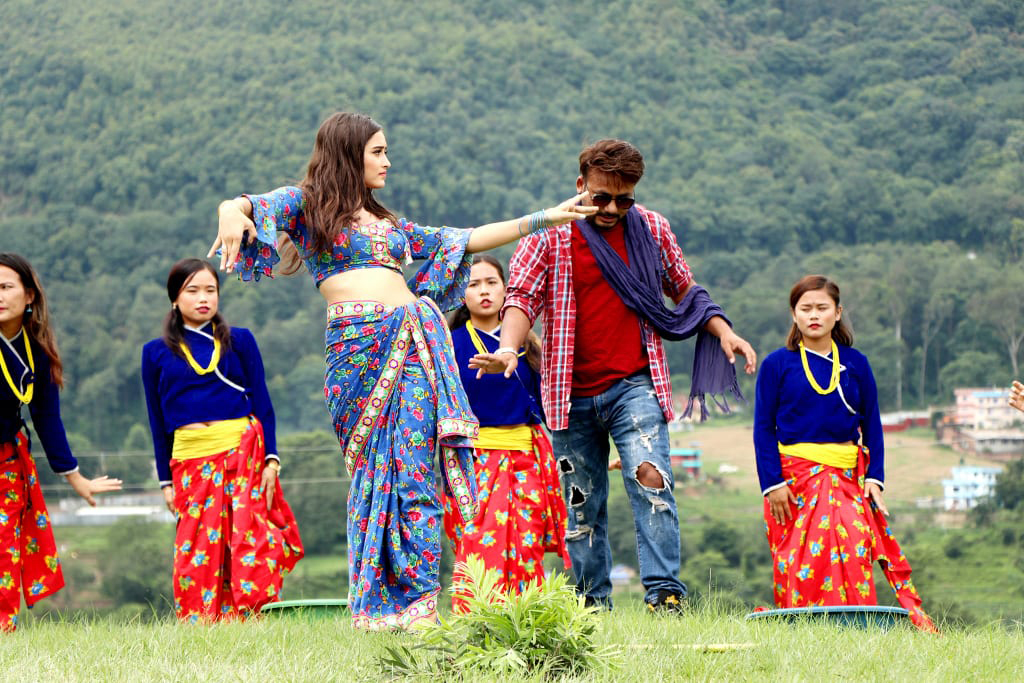 There is a singer who spent around Rs 800,000 to shoot a music video once. After that, she invested in nine more music videos. Since she mainly uses popular actors on them, she has also spent a lot on promotion in hopes of getting some sort of return from them.
"I spent nearly Rs 10 million for these videos. But, as far as the return is concerned, I earned less than Rs 200,000," she said, asking to remain anonymous.
Despite this, she is still working on creating a new video as she feels she needs to invest if she wants to make a name for herself in the Nepali music scene.
Likewise, there is a man who loved to play but, for various reasons, never had the chance. In an effort to fulfill his childhood dream, he went to a music video director and asked to be cast. In response, he was told that he had to invest around Rs 500,000 to be in the video.
"I felt it was a no-brainer because if their video did well, I would have other offers too. That's why I paid. But, very quickly, I realized that I had cheated," he says.
He hasn't acted in any other videos other than that. When he approaches directors, most tell him what his first director told him: invest if you want to be part of the video.
"It's not worth it," he said.
According to the Music Video Director Society, 10 music videos are released every day. The annual number reaches more than 3,500. To make a video, you need at least Rs 300,000 and if you want a popular face, it exceeds Rs 500,000.
The company estimates that around Rs 1 billion is spent annually on the production of these music videos. But, out of over 3,000 videos, only 10% are getting some sort of return on their investment. The reason: Many music videos depend on revenue generated by YouTube. And not everyone gets the views they need to get their money back. Some directors say that investing in music videos is like putting water in sand.
Shiva BK, a popular folk music video director, says it's rare for a music video to get a comeback. "For a video to make money, it has to go viral. Otherwise, the video will not make music," says BK.
The concern for quality
While the number of music videos made is quite high, their quality, on the other hand, is mediocre. In today's era, a music video can make or break a singer. There have been various instances of a singer's songs going viral due to the video, while there have also been instances of people disliking a song due to its video.
Lyricist Krishna Hari Baral says there are people who don't understand the meaning of the song and make a video, disregarding the things said in the song, and that kills the song for many people.
"There has to be some kind of understanding," Baral says.
Ramesh BG, president of the National Folk and Duet Song Academy Nepal, says that if the quality of the music videos does not increase, the songs will not be a hit. He says that too many people are involved in the making of a video, things can get a bit out of control, resulting in poor quality videos.
Create job opportunities
Yes, there are a lot of negatives related to music videos, but there are also some positives. The first is that it has created job opportunities for many people. It employs makeup artists, dancers, models, technicians, musicians and studio staff. At a time when the economy has been hit hard by the Covid-19 pandemic, this has been a boon for many.
"One person's investment creates jobs for so many people. This has helped sustain the video industry even during these difficult times. We should be grateful," says director Bidhan Karki.
He says people shouldn't criticize them because these people are just following their passion.
"Everyone wants to do something else. I think people should just let it be.